For when you're missing hot cereal in the morning!
Here's a great substitution recipe to try!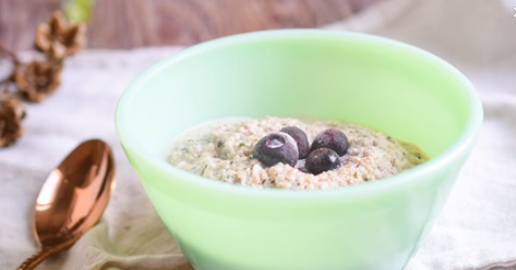 I don't know about you…but I really love my morning hot cereal. Oatmeal, in particular!
So, when I saw this recipe for a grain-free oatmeal substitute I was thrilled!
I have to admit, I haven't tried the recipe yet…but not only does it sound delicious…just LOOK at all of the incredible  ingredients!
 unsweetened almond milk
 hemp hearts
flax meal
chia seeds
coconut flakes
cinnamon
HEALTH BENEFITS FROM HEMP HEARTS
Rich in Gamma-Linolenic Acid (GLA)
Improve digestion
Improve hair, skin and nail health
Decrease arthritis and joint pain
Read more detailed information about the amazing health benefits of Hemp Hearts (I had no clue!) and get the FULL RECIPE HERE
Then be sure to let us know if you try it and what you think!